THE CLOUD BASED
PARKING COMPANY
Parking technology and operations for the next generation of smart cities
About ParkChamp
We are a full-service cloud parking operator replacing outdated parking management practices and traditional payment and access equipment with future forward smart technology.
Our in-house team has Silicon Valley experience that allows ParkChamp technology to adapt quickly and stay ahead of changing market demands. We deliver best-in-class customer experience, and use innovative ways to bring more parking revenue to property owners.
Talk to us!
We have a proven track record for improving the performance of parking assets of any size, layout, or design.
30%
Increase in parking revenue
81%
Parker retention rate
The customer experience at your building starts with your parking
Our unique approach gives us the ability to concentrate on new solutions that solve parker's problems in an innovative way, which then increases revenue and client satisfaction.
Customer experience
The first touchpoint at any commercial property is parking. Our systems are fully integrated to ensure that all customers have a seamless experience. Our excellent service and technology attracts new customers and keeps them coming back.
Tech approach
The cloud-based ecosystem we use eliminates onsite servers, expensive hardware, and fees for maintenance and upgrades. Our technology allows us to monitor and pro-actively enforce parking sessions remotely, resulting in higher compliance and customer retention.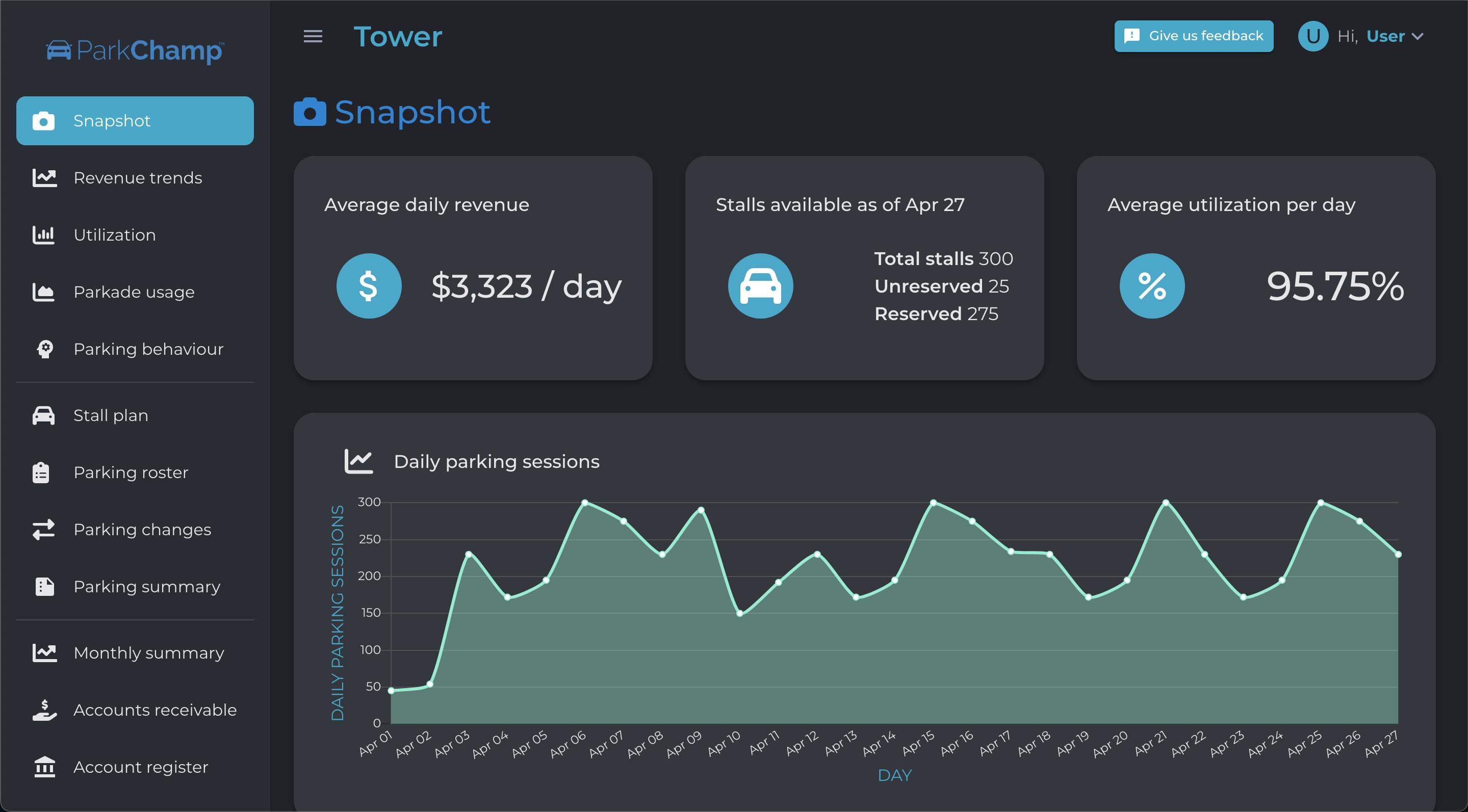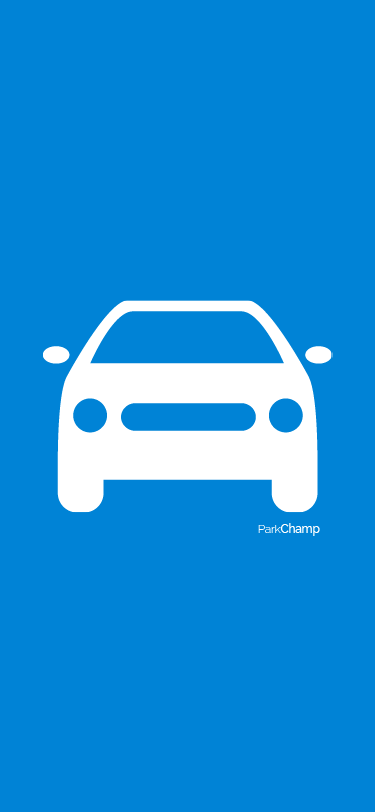 Why it works for commercial properties
Encourage Sustainability
Paper free, energy savings through digital infrastructure, lower emissions through pre-booking of parking stalls.
Data-Driven Decisions
Real-time utilization, occupancy and parker behavior to implement new revenue generation strategies.
New Revenue Streams
Targeted and strategic marketing campaigns, data determined overselling, and multiple corporate programs.
Less Admin Work
Automated platform that manages invoicing, financial reporting, real-time stall assignments and leasing information.
Technology to ensure future proof parking
Drive Thru Pay
Technology that allows seamless parkade access and auto billing, no scanning or pushing buttons - the true windows up experience. Ideal for improving enforcement and traffic flow in high traffic lots.
ParkChamp App
The app manages short term payment and allows parkers to use their phone as a keycard. A solution that brings new revenue to building owners without compromising building security, and without investment for expensive equipment.
Ticketless Entry
A digital ticket technology that allows public parkers to drive up and park without the need to pull paper tickets or queue up at a pay machine.
Data Insights Dashboard
To-the-second data allows landlords to see what is happening in their parkade such as true occupancy and parker behaviours and revenue trends.
Digital Validations
Digital validations offer any merchant the ability to validate parking for customers using QR codes. A convenient experience for clients without lost tickets or complicated ticket stations.
API Integrations
API's are available for other building systems to tie in parking data with building data sources. See data such as tenant vs. non-tenant stats, tie in the ParkChamp app with your app.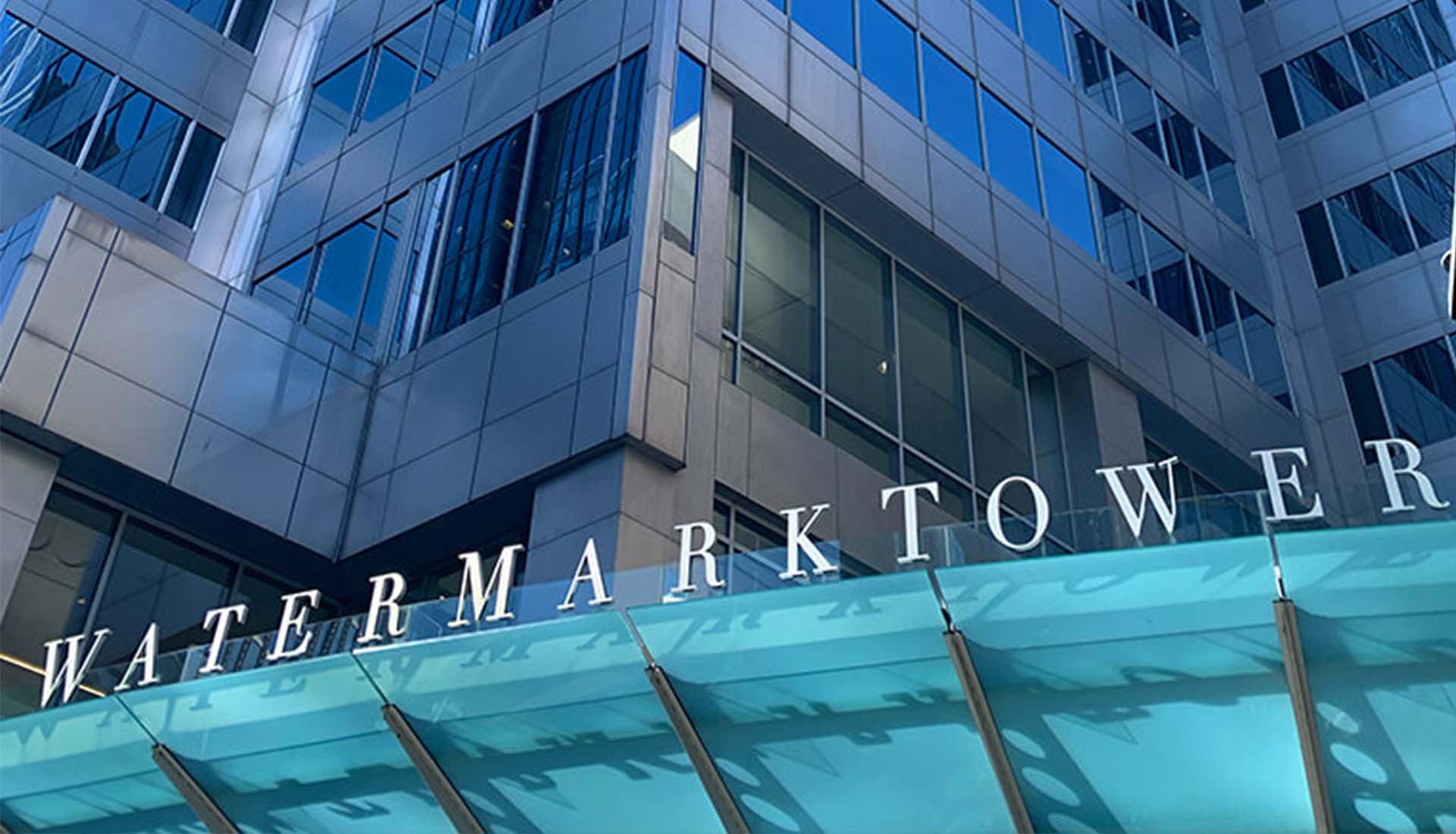 There was no way to determine profitability or optimize the asset prior to this (ParkChamp) technology. ParkChamp is laser focused on increasing revenue for owners and brought in a new customer base that we did not have access to.
Our company absolutely loves using ParkChamp for the convenience and ease of use. The customer service is immaculate as well with quick turnaround times if we ever need any help.
ParkChamp is a very user friendly and intuitive app. Once you're set up, finding and booking a space can be done in seconds, and if you do need any help, the people there are friendly and quick to respond. Would highly recommend!